Closed or Expired Job Posting This job posting is closed or has expired and is no longer open for applications.
Creation Date: 2014/03/11 06:27:04
Expiry Date: 2014/05/10
Ref. JB3025863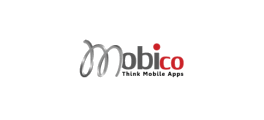 Mobile Software Development Architect & Team Leader

Mobicomputing FZ-LLC
Job Description
Description:

Lead the mobile software architecture and team of software developers in all aspects of software applications design, development, testing, deployment and support. The team lead is responsible for all phases of the software development lifecycle, helping your team design, implement and deploy quality software. Positions available in both West Bank/Palestine and Dubai/UAE. Hired team will be working in the Healthcare IT sector with the Government of Dubai related to The Smart Government major initiative.

Tasks

1. Responsible for Technical Architecture of Design and implementation of the mobile solution
2. Receive and collect business requirements from Sales, and management
3. Master UML and class modeling in the design, data models, Application/Table relationships

4. Understand the applications design, data models, Application/Table relationships
5. Receive, collect, modify, and manage business requirements
6. Perform Design Models including Data and Process models
7. Full understanding of UML design patterns technologies:
A. Creational Patterns (Singleton, Abstract Factory, ...)
B. Behavioral Patterns (States, Observer, ...)
C. Structural Patterns (Adapter, Proxy, ...)
Hands-on experience with well known UML design tools is a plus

8. Add extra requirements based on his understanding and product road map Document and brainstorm business requirements
9. Brainstorm and Design Models including Data and Process models
10. Analyze and document business processes.
11. Document workflows and results of business analysis and obtain sign-off from the client on the specifications.
12. Communicate Designs to the development team
13. Lead the development team (mobile developers, web developers, and DBAs) during application development
14. Day to day management of change requests in relation to the project plans to ensure agreed deadlines are met.
15. Overall responsibility of on-time delivery, and quality of applications
16. Participate in all phases of the software development lifecycle from requirements to design, development, testing, deployment and support.
17. Lead a team of Software Developers in the design of new systems and enhancements to existing systems.
18. Monitor team assignments to ensure that deadlines and budgets are met.
19. Work with the IT Manager in conducting periodic performance evaluations.
20. Participate in database design, optimization and maintenance.
21. Document requirements, design specifications and program design.
22. Participate in planning new product releases and product enhancements.
Skills
Knowledge and Skills:
• UML and class model design.
• Relevant experience analyzing and documenting complex business processes.
• Strong analytical, problem-solving, and conceptual skills.
• Strong knowledge of writing requirements specifications for Information Systems.
• End to end experience of the project lifecycle
• Strong knowledge of database architecture and design
• Knowledge in mobile programing in Java.
• Relevant Web Development experience (EJB, JSP, XML)
• Proven HTML, CSS and JavaScript experience.
• Knowledge of web services development and call
• Experience in Java development IDEs (JDeveloper)
• Results orientated with good communication and interpersonal skills
• Possess good organizational skills.
• Demonstrated leadership experience as well as the ability to lead a group of software engineers and also able to work independently.

Abilities:
• Strong English reading and writing communication skills, with an ability to express and understand complex technical concepts.
• Ability to work in teams and has strong interpersonal skills.
• Ability to work under pressure and meet tight deadlines.
• Ability to deal with clients and travel to project sites.
Job Details
Job Location: Dubai, UAE
Company Industry: Information Technology
Requirements : Employer (Private Sector)
Job Role: Information Technology
Joining Date: 2014-03-31
Employment Status: Full time
Employment Type: Employee
Number of Vacancies: 3
Preferred Candidate
Career Level: Mid Career
Years of Experience: Min: 3
Residence Location: United Arab Emirates; Jordan
Nationality: Jordan; Palestine
Degree: Bachelor's degree
Company Profile
We are a mobile application company based in the UAE, with focus on developing innovative applications for the GCC region that brings state of the art digital life to mobile people. We and deploy innovative applications on the growing smart phones market covering iPhone, Google Andriod, and BlackBerry platforms.
With the growing demand for mobile applications, and with top-notch products, team and dedicated management, we are positioned for solid growth.