Closed or Expired Job Posting This job posting is closed or has expired and is no longer open for applications.
Ref. JB3064234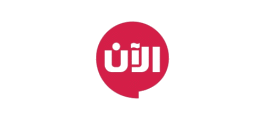 Corporate Communications Manager

Al Aan TV
Job Description
•Responsible for developing a comprehensive public relations strategy and executing against plans to support the company's narrative.
•Develop relationships and liaise with appropriate media and third party influencers.
•Produce timely and relevant content for audiences and stakeholders of the company.
•Work closely with our public relations agencies to proactively manage and execute PR campaigns.
•Oversee PR activities and collaborate with varied stakeholders within the company to leverage narrative to develop story ideas and concepts to pitch to earned and social media.
•Leverage communications channels such as earned and social media to tell Alaan story in a compelling way, leveraging other marketing assets to maximize message pick-up.
•Work collaboratively with a diverse team to effectively contribute to cross-organization, integrated communication strategies - with the intent to ensure singular message distribution.
•Owner, reviewer of all messaging pertaining to PR and corporate communications messages for Alaan.
•Responsible for developing narratives that complement marketing and product communications efforts.
•Coordinate corporate communications efforts with key internal and external stakeholders for the development and production of PR materials to support nationally based campaigns that are consistent with the corporate image and narrative.
•Oversee the production of various PR and corporate communications assets to be used across various media platforms.
•Provide writing and editing support for PR and corporate communications including limited to press releases, info graph narratives, social content, internal communications of wins -- working with input from product and segment marketing, product management, executives and customers.
•Develop new and improve communication materials while ensuring accuracy and timely distribution.
Skills
•Minimum of 5 years experience in corporate or consulting communication environment.
•Proven track record in managing media relations and relationship management skills.
•Experienced with social media for image management and public relations.
•Good judgment, with experience in providing smart counsel to executives.
•Ability to distill complex content into a narrative that is simplified and easy to understand.
•Strong understanding of communications and winning practices, and the ability to measure the impact of a campaign -- knowing the difference between good and better.
•Able to deliver high quality work under tight deadlines.
•Experienced in managing a PR campaign
•Experienced in building consensus, collaborating with cross groups to get things done.
•Experience in healthcare or technology fields an asset.
•University degree or college education in Communications, Public Relations, Journalism.
•Excellent people skills with an upbeat, enthusiastic attitude and a professional maturity suitable for a B2B environment.
•Excellent creative writing and verbal communication skills.
•Ability to distill complex content into a narrative that is simplified and easy to understand.
•Able to deliver high quality work under tight deadlines.
•Results oriented, with an ability to deliver results and take initiative with minimal supervision in a highly collaborative environment.
•Ability to manage projects independently, self-starter with high energy.
•Strong organizational skills and keen attention to detail.
•Polished professional who thrives in fast-paced environments, with an ability to adapt to change.
•Experienced in building consensus, collaborating with cross groups to get things done.
•Skilled at narrative development, at storytelling - can thread a narrative together and connect the dots.
Education
Degree
Job Details
Job Location: Dubai, UAE
Company Industry: Arts/Entertainment/and Media
Requirements : Employer (Private Sector)
Job Role: Management
Joining Date: 2014-08-01
Employment Status: Full time
Employment Type: Employee
Manages Others: Yes
Number of Vacancies: 1
Preferred Candidate
Career Level: Management
Years of Experience: Min: 5 Max: 10
Residence Location: United Arab Emirates
Nationality: United Arab Emirates; Bahrain; Djibouti; Algeria; Egypt; Iraq; Jordan; Comoros; Kuwait; Lebanon; Libya; Morocco; Mauritania; Oman; Palestine; Qatar; Saudi Arabia; Sudan; Somalia; Syria; Tunisia; Yemen
Degree: Bachelor's degree
Company Profile
Al Aan is a pan-Arab satellite TV station that was established in Dubai Media City in 2005. The free-to-air broadcaster offers original and innovative infotainment programs, available on Arabsat and Nilesat. The channel is also available on e-vision and DU Telecom Networks in the UAE to an audience composed of more than half a million viewers - namely dynamic and modern Arab women - across the Middle East and North Africa region.

Through its network of more than 120 broadcast professionals based in Dubai, Palestine, Egypt, Lebanon, Jordan, Iraq and Saudi Arabia, Al Aan produces a total of 19 main programs and 8.5 hours of live transmission daily that aim to empower, educate and entertain its viewers by broadening their horizons and grant them access to global and regional issues be they related to health, politics, society or general interest.