Closed or Expired Job Posting This job posting is closed or has expired and is no longer open for applications.
Creation Date: 2014/06/03 18:45:25
Expiry Date: 2015/01/08
Ref. JB3058631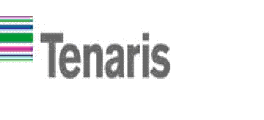 IT Support Analyst

Tenaris
Job Description
Aim of the Position

To analyze and support the Saudi plants and users operating on the Tandem and SAP systems by effectively requesting and/or executing corrective maintenance depending on the type of problem that affects the users, assisting users in solving hardware and software problems while following Tenaris procedures and IT guidelines; and compliance to the security procedures and Service Level Agreeements.

Job Description

-Provides IT application support across the defined scope, effectively requesting and/or executing corrective maintenance depending on the type of problem that affects the user.

-When required by the corporate teams, he will engage in the maintenance and evolution of the applications by coordinating with the corresponding corporate teams. Responsibilities may include interacting with key users to document the needs, assessing the business criticality and priority, and collaborating with the evaluation of solution alternatives.

-Participates in system implementations within the defined scope, by performing system testing, controlling local suppliers' execution and collaborating with the user training.

-Starting from the post-implementation stage, ensures proper communication and the availability of user's manuals, as well as continuously monitors the system utilization and operation, according to what has been established during the project. This also includes monitoring the correct operation of interfaces between corporate and local systems.

-Provide users' support to solve hardware / software, incidents and requests by carrying out tasks such as PC preparation, hardware troubleshooting and applications installations and updates; generates trouble tickets and ensures user satisfaction.

-Collaborates on physical assets carrying the appropriate inventory record for requested pieces of equipment and machines.

-Carries out the necessary activities to provide immediate incident solutions, so that customers continue with their work as soon as possible.

-Suggests improvements to the Incident Management Process and ensures incidents to be closed, complying with procedures and practices and minimizing the impact of the incident on Service levels.

-Complies with Tenaris policies, procedures and management standards, and ensures adherence with all laws and regulations that apply to the area of responsibility.

-Protects from damage, theft or misuse the facilities, equipment and other physical resources assigned to his area.
Skills
IT Support Analyst in KSA shall cover:

- Basic networking interest, experience and understanding.
- Users' support oriented (covering hardware & software)
- Basic analysis skills of both networking and applications
- Basic Windows server/Virtual environments knowledge.

Autonomous, flexible, eager to learn, analytical skills, able to establish working relationships with clients/suppliers.

Previous experience in IT

Hardward and Softward support

Personal commitment, tenacity and energy applied to his/her management. Ability to solve problems in order to achieve results.

Open to work in multicultural enviroment.
Education
University
Job Details
Job Location: Dammam, Saudi Arabia
Company Industry: Oil/Gas
Requirements : Employer (Private Sector)
Job Role: Information Technology
Number of Vacancies: 1
Preferred Candidate
Career Level: Entry Level
Years of Experience: Min: 3 Max: 5
Residence Location: Saudi Arabia
Gender: Male
Degree: Bachelor's degree
Company Profile
Tenaris is the leading global manufacturer and supplier of tubular products and services used in the drilling, completion and production of oil and gas and a leading supplier of tubular products and services used in process and power plants and in specialized industrial and automotive applications.

Tenaris consists of a network of manufacturing facilities, service yards and commercial offices that spans the globe. We provide casing and tubing, line pipe and various other mechanical and structural steel pipes for different applications.

We manufacture our steel pipe products in a wide range of specifications, which vary in diameter, length, thickness, finishing, steel grades, threading and coupling. All our tubular products are manufactured under strict quality standards and tested to comply with ISO 9001 requirements. We also participate in the World Steel Association's Climate Action Program, which collects CO2 emissions data.

Our state-of- the-art manufacturing facilities are strategically located in major oil & gas markets, allowing us to serve our customers with a local or regional presence. By being local, we can develop strong ties with major energy companies, enhancing our offer of technical and pipe management services, which enable our customers to optimize their selection and use of our products and reduce overall costs.

We are dedicated to continuous improvement of manufacturing processes and product innovation. With the support of our R&D centers in Argentina, Mexico, Italy and Japan, we have the structure to design, test and qualify our tubular products for our customers.

With an operating history of over 50 years, we have acquired solid industrial know-how. We pursue constant benchmarking and best practices sharing among our different facilities.