Closed or Expired Job Posting This job posting is closed or has expired and is no longer open for applications.
Creation Date:
Expiry Date: 2015/01/02
Ref. JB3061324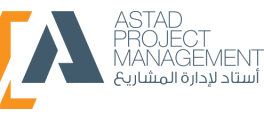 Commissioning Engineer-Mechanical

ASTAD Project Management
Job Description
• Site supervision of installation, testing and commissioning works at site, monitoring and surveillance of compliance to quality standards, specifications. Issuing SDRs/NCRs for deficiencies/noncompliance, identifying snags and management / monitoring of snags closure.
• Reviewing Testing & Commissioning Method Statements for each Mechanical systems & equipments.
• Reviewing the Construction documents such as Shop drawings, Inspection and Test Plans (ITPs) of each Mechanical systems & equipments, O&Ms, As Built documentation etc
• Witnessing Site acceptance testing (SAT) of mechanical systems like Chilled water system, HVAC duct system, Fire fighting systems, Plumbing & drainage systems with their subsystems and special services system like Elevators & escalators, Garbage chutes, Automated waste collection system, BMU etc. and equipments like Chiller, AHU, Cooling Tower, Heat Exchangers, Pumps etc. . Reviewing functional test data for evidencing compliance with performance specifications and other standards. Reporting on testing and inspection results and coordinating for Engineer/ consultant's sign off /certification of the relevant systems/sub systems as applicable.
• Coordinating with Construction Management Consultant, Project Management consultant and contractors for Inspection of respective systems/subsystem's and documentations of functional testing record sheet for disciplines.
• Coordinating with consultant and contractors for schedule of vendor attendance at site for critical equipment, complex system packages and monitoring the vendor presence as per schedule to be prepared and agreed during project execution.
• Reviewing and monitoring availability of required consumables, spares for the pre commissioning testing, commissioning and operation etc. .
• Participating /conducting Safety reviews, safety hazard identification and mitigation planning with Contractors.
• Coordinating with consultants & contractors to ensure that site acceptance tests (SAT) and inspection of works are carried out as stated in the performance specifications, ITPs
• Following up & Coordinating with consultants for all 3rd party inspection review of testing & certification as applicable.
• Coordinating preparation of system for punch listing activities, reviewing and following up with Contractors/ consultants for the close out of punch list items, through time bound corrective action/review. Expediting/following up with the respective engineers involved in the completion of individual system punch lists .
• Attending regular construction/commissioning meetings on follow up for Pre commissioning/ commissioning activities, reviewing and following up areas of concern in the contractor's preparedness/resources with regard to commissioning schedules.
• Proactively participating in frequent commissioning follow up meetings with consultants and /or contractors as required to ensure smooth flow of work as per schedules.
• Preparing regular inputs for progress and forecast reports on construction completion, pre-commissioning & commissioning, start up, etc.. to management.
• Coordinating /reviewing with consultant, contractors & relevant stakeholders for preparation of Operation & Maintenance manual,
• Ensuring handing over of the facilities to the user including all "as built" documentation and facilitating smooth occupation in liaison with Post occupation facility management entity including necessary training, as required,for the user/Asset holder.
• Participating in project close out activities.
Skills
• Graduate degree in Mechanical Engineering
• Min. 10 years with adequate exposure to Project environment of Design / Engineering and Construction commissioning, start up of building services, of which at least 5 years as commissioning coordinator / Engineer in the building construction industry. Experience of post commissioning Operation & Maintenance, warranty services management is desirable.
• Experience/knowledge of Inspection & testing aspects/procedures of building systems & materials/applications
• Exposure to planning, Project control and preparing/verifying inputs for progress estimates of commissioning phase

Other Skills:
Excellent reporting, communication and persuasive skills.
Adequate skills in Microsoft Office
Job Details
Job Location: Doha, Qatar
Company Industry: Consulting Services; Construction/Civil Engineering
Requirements : Employer (Private Sector)
Job Role: Engineering
Employment Status: Full time
Employment Type: Employee
Number of Vacancies: 1
Preferred Candidate
Career Level: Mid Career
Years of Experience: Min: 10
Degree: Bachelor's degree
Company Profile
ASTAD is a joint venture between Qatar Petroleum (QP) and Qatar Foundation (QF) and is the leading Project Management Consultancy in Qatar. ASTAD provides a wide spectrum of world-class services to some of the most prestigious clients in Qatar including project management, engineering and design management, and construction management. ASTAD has delivered many of Qatar's most recognized buildings and landmarks, and currently manages a project portfolio valued at over $26bn across a broad range of sectors including mixed-use, healthcare, education, commercial,residential, cultural, hospitality, sports & leisure, and public buildings. ASTAD continues to experience strong growth, and has a highly experienced and professional team drawn from over 50 nationalities. Within the project management sector, ASTAD represents the very best in innovation, expertise, and achievement.