Closed or Expired Job Posting This job posting is closed or has expired and is no longer open for applications.
Creation Date: 2009/03/31 05:44:54
Expiry Date: 2014/05/08
Ref. JB1201013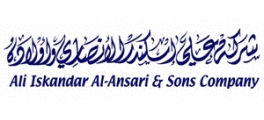 Accounts Payable/Receivable Analyst (copy)

Ali Iskandar Al-Ansari & Partners W.L.L.
Job Description
Position Summary
To ensure timely collection and payment of all company invoices. To perform general accounting functions such as preparing and reviewing journal entries, statistical reports and various analyses

Position Responsibilities
General
• Monitor and control all A/R & A/P related functions.
• Provide organization with weekly cash flow reports.
• Identify and report all significant issues with the company's collections or payments.
• Prepare special reports and analyses as needed by management

Accounts Receivable
Manage the company's receivables through the following activities:
• Coordinate with operations to ensure proper and complete work information is available to invoice customers.
• Issue invoices for all active contracts.
• Issue reminders when payments are not received in a timely manner.
• Process and coordinate collection of payments with customers
• Document and book payments into accounting system.

Accounts Payable
• Receive invoices and verify accuracy of billing information
• Verify rates and quantities for invoices for contracted services
• Coordinate invoice approval with operations and support departments to ensure work was performed
• Coordinate with vendor when invoice has issues or requires corrections
• Book invoices into A/P ledger
• Prepare weekly payment information for disbursement approval
• Prepare all necessary checks and/or deposits
• Document and book payments into accounting system.

Cash Flow Planning
• Prepare summary of cash situation for the following week for management team
• Coordinate all petty cash requests with operations
Skills
Qualifications, skills and experience required:
• Bachelor's degree in Accounting or Finance
• Sound understanding of Accounting & Finance
• Fluent in English and Arabic, spoken and written
• Excellent numerical & analytical skills & attention to detail
• Good communication skills, especially the ability to communicate effectively with non-financial staff
• Good PC skills (Microsoft Office & other analytical tools).
• Good organizational and planning skills
• Excellent team player.
• 3-4 years experience in similar or related field desirable, but not required.
• Experience with Quickbooks Enterprise desirable, but not required.
Education
Bachelor's degree in Accounting or Finance
Job Details
Job Location: Doha, Qatar
Company Industry: Distributions and Logistics; Transportation
Requirements : Employer (Private Sector)
Job Role: Accounting/Banking/Finance
Employment Status: Full time
Employment Type: Employee
Manages Others: No
Number of Vacancies: 1
Company Profile
Ali Iskandar Al-Ansari & Partners W.L.L.

Furniture, Foam, Back Filling, Heavy Equipment, Transport., Interior Design

Ali Iskandar Al-Ansari & Partners W.L.L. is a local company based on providing high quality personal and honest services in the field of its expertise. Established in 1963 we have over a decade of experience. We are able to provide specialized services dedicated to our customers best interest.

The driving force behind our success has been our belief in the necessity of our personal involvement in every project we undertake.

Qatar Foam and Furnishing Company

Established in 1979, and started its production in 1982 one of the biggest factory of producing Foam and Mattresses of different sizes and density.

Al Jiwan Gallery

emphasizes a comprehensive design oriented and technology driven philosophy relative to the niche markets it serves. Al Jiwan Gallery offering a turn key solutions
for any projects we take from compounds to hotels and towers.

Al Jiwan Design

Al Jiwan design established in 2005 and working since thoroughly, providing consulting services to its clients regarding the Interior décor.

Backfill Division Working successfully since the launch of the Division and enjoys to have a big projects like NDIA on board and having other projects too and playing a vital role in the development of the country.

Heavy Equipment Division

Established in 2005 we have over a decade of experience
in the site preparation and utility industry. This division has extended its capabilities beyond the provision of services to include extensive plants and machinery, which enables us to undertake most of our assignment with minimal sub-contracting to third parties.

Transport Division

This division has a fleet of heavy duty trucks, it works independently. The reputation the division enjoys in this sector continues to offer it with ample scope for development.