Closed or Expired Job Posting This job posting is closed or has expired and is no longer open for applications.
Creation Date:
Expiry Date: 2014/10/24
Ref. JB3046590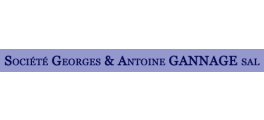 Medical Sales representative

SOCIETE GEORGES ET ANTOINE GANNAGE S.A.L
Job Description
- Plan, in coordination with, personal sales ac-tivities and customer/prospect contact towards achieving agreed business aims, including promotion and sale of respective products in the Lebanese Market.

- Effect daily visits to the market (minimum 7 different visits per day) in order to achieve the 5 sales pillars:
Prospecting, interviewing, presenting, closing and follow up.


- Maintain and develop existing and new customers through appropriate propositions and relevant assis-tance, by providing demos and application trainings when necessary, as well as follow up on deals and new prospects.

- Contribute to the preparation and ensure attendance of exhibitions, congresses and trainings whether in Lebanon or abroad, as requested from the management.


- Submit a signed detailed professional report to the, related to each exhibition, training or any oth-er event attended, whether locally or abroad, within one week of time of the event, and present it to man-agement accordingly.

- Communicate, liaise, and negotiate internally and externally using appropriate methods to facilitate the development of profitable business and sustainable relationships with our clients.

- Fill a detailed daily report regarding the daily activi-ties, and submit it to the, including the check in / out time, the client's contacts ( name, address, phone number…), whether it's a new or existing client, the subject of the visit, the points of discussion, the importance of the deal and the next scheduled meeting.
Skills
- Knowledge of principles and practices of sales.
- Knowledge of basic business principles.
- Experience in sales.
- Proven ability to achieve sales targets.
- Knowledge of relevant computer applications.
- Experience in making presentations
- Planning and Organizing.
- Verbal and written communication.
Job Details
Job Location: Beirut, Lebanon
Company Industry: Healthcare, Practitioner and Technician
Requirements : Employer (Private Sector)
Job Role: Sales
Number of Vacancies: 1