Closed or Expired Job Posting This job posting is closed or has expired and is no longer open for applications.
Creation Date: 2014/08/25 11:24:47
Expiry Date: 2014/10/24
Ref. JB3104127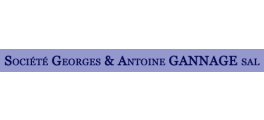 CFO/Finance Manager

SOCIETE GEORGES ET ANTOINE GANNAGE S.A.L
Job Description
Assist in performing all tasks necessary to achieve the organization's mission and help execute growth plans.
Train the Finance Unit and other staff when needed on raising awareness and knowledge of financial management matters.
Work with the management on the strategic vision, and assist in the development and negotiation of contracts.
Participate in developing new business, spe-cifically in drafting of prospective programmatic budgets, and determining cost effectiveness of prospective service delivery.
Assess the benefits of all prospective contracts.
Ensure adequate controls for all financial documentation to pass independent and governmental audits.
Provide an operating budget. Work to ensure pro-grammatic success through cost analysis support, and compliance with all contractual and programmatic requirements. This includes: 1) interpreting legislative and programmatic rules and regulations to ensure compliance with all rules, laws and regulations, local and contractual guidelines, 2) ensuring that all government regulations and requirements are disseminated to appropriate personnel, and 3) monitoring compli-ance.
Oversee the management and coordination of all fiscal reporting activities for the organization including: organizational revenue/expense and balance sheet reports, development and monitoring of organizational and contract/grant budgets.
Oversee all purchasing and payroll activity for staff and participants.
Develop and maintain systems of internal controls to safeguard financial assets of the organization and oversee programs.
Oversee the coordination and activities of independent auditors ensuring all financial audit issues are resolved, and all compliance issues are met, and the preparation of the annual financial statements is in accordance with law in the company.
Monitor banking activities of the organization.
Ensure adequate cash flow to meet the or-ganization's needs.
Serve as one of the trustees and oversee administration and financial reporting of the organization.
Investigate cost-effective benefit plans and other fringe benefits which the organization may offer employees and potential employees with the goal of attracting and retaining qualified individuals.
Oversee the production of monthly reports including reconciliations.
Assist in the design, implementation, and timely calculations of wage incentives, commissions, and salaries for the staff.
Oversee Accounts Payable and Accounts Receivable.
Skills
- Bachelor degree in Finance or equivalent (MBA, CPA... is a plus)
- 7 years, with a minimum of 3 years in a managerial position
- Microsoft Office
- Communication & Organizational Skills:
- High organizational & follow up skills
Job Details
Job Location: Beirut, Lebanon
Company Industry: Healthcare, Practitioner and Technician
Requirements : Employer (Private Sector)
Job Role: Accounting/Banking/Finance
Number of Vacancies: 1
Preferred Candidate
Career Level: Executive/Director
Years of Experience: Min: 7