Closed or Expired Job Posting This job posting is closed or has expired and is no longer open for applications.
Creation Date:
Expiry Date: 2014/07/22
Ref. JB3054839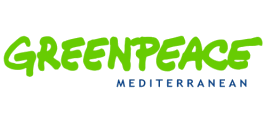 Arab World Climate and Energy Campaigner

Greenpeace Mediterranean
Job Description
Implement the Greenpeace Mediterranean Climate and Energy campaign in Arab countries under Greenpeace Mediterranean.

The climate and energy campaigner works to achieve national impacts that, in turn, support the global campaign goals. The aims of the campaign are:
o Influence the decision makers to achieve the substitution of today's fossil fuel and nuclear focused policies with sustainable energy solutions.
o Contributing to achieve a steady decrease in greenhouse gas emissions globally.

Responsibilities
Greenpeace Mediterranean operates a programme structure with campaign project teams designed to deliver specific objectives within the agreed goals of the campaign. The campaigner's role within the programme is to be the issue expert with ability to help develop and drive agreed strategies and to liaise with colleagues in the Greenpeace International team and other Greenpeace offices.

All Greenpeace campaigners work to help the organisation deliver global campaign goals, which are reflected regionally and locally. This is achieved by being a team player within the Greenpeace Mediterranean Climate and Energy campaign team, within the regional office team and as a part of the global campaign team.


A. Campaign Work
1. Develop strategies based on communication, media impact and mobilization as well as political outreach and networking
2.Represent campaign within GP Med and provide full information and coordination
3.Coordinating political lobby work of the campaign projects nationally.
4.Deliver outputs specified in the campaign plan and project teams, undertake specific campaign project work including: non-violent direct action, public communication and engagement activities, media work, political and corporate work and the use of legal and scientific approaches to issues, attendance at conferences, meeting with and working with other organisations and individuals in civil society, in coordination with the Campaigns Unit Head
5.Contribute to the development of campaign planning both within the region and internationally together with Campaigns Unit Head.
6. Undertake appropriate research and utilise information to meet campaign objectives.
7. Meet project and office deadlines and manage personal workload accordingly.
8. Keep management informed on campaign developments and produce regular updates to management, office, campaign team(s) and Volunteers
9. Take some responsibility for specific budgets.
10. Represent GP Med in the global campaign.
11.Work on other campaign project teams when needed.
B. Team work
1. Work and communicate continuously, openly and co-operatively with Campaigns Unit Head and other team members to ensure that the whole team delivers the objectives of the project.
2. Respond to challenges, explore ideas and take initiatives in all aspects of team work.
3. Adapt roles within team as appropriate, including playing supportive roles to other members of the team as necessary.
4. Take full part in the self-evaluation of team campaign projects at their completion
5. Share skills and assist the development of other members of the team.
6. Co-ordinate and liaise with the communications officer on external and internal communications.
7. As and when necessary work with and supervise volunteer teams.
C. Other
1. Maintain a high commitment to Greenpeace values.
2. Respect Greenpeace Mediterranean policies.
3. Undertake any other duties, appropriate to the post, as delegated by the Campaigns Unit head.
Skills
Skills and Qualifications

Campaigning : At least 3years of working experience in public campaigning or communications. Intellectual ability to understand scientific issues necessary/useful for the job
Ability to synthesise scientific, legal and technical issues and to communicate on them in wording, adapted to a target audience

Issue expertise : Knowledge / and or experience on energy sector, especially nuclear. Knowledge and/or experience in (inter)national politics and laws on energy issues. Knowledge and/or experience in research and investigation

Strategic Thinking & Planning. Ability to develop campaign strategies. Assess and select the most relevant targets to achieve campaign objectives. Willing to explore new ideas and campaign options. Capable of developing and presenting detailed and realistic plans.

Communication & team work: Excellent written, verbal and interpersonal communication skills; ability to represent GP Med campaign on media; ability of public speaking, negotiation skills; analytical skills; commitment to, and demonstrated ability to work well as part of a team.

Mobilization / public outreach : Understand and ability to seize opportunities for story telling and mobilizing people.

Networking : Build and manage relationships with other NGO's, provide leadership and direction to other organizations on energy issues when required.

Project management : Able to design, implement and lead projects

International Experience: Able to work in foreign countries and adapt to local cultures. High degree of creativity and flexibility to combine local, regional and global political demands from different levels of the campaign.

Budget Management. Able to prepare, present and comply with an operational budget. Creative and resourcefulness enough to make impacts on limited budgets.

Able to work under pressure and meet deadlines.

Language: Fluency in written and spoken in English and Arabic.



WORKING CONDITIONS
The position works in a standard office environment, and is required to travel to other Greenpeace offices, campaign locations or locations where environmental problems require the presence of Greenpeace representatives.

The position may be required to work under pressure and in physically or mentally challenging situations.


Greenpeace Mediterranean is an equal opportunity/affirmative action employer. We value applicants to enrich diversity of our staff members; women, people of ethnic and/or religious minorities, as well as transgender/gender-variant individuals are strongly encouraged to apply.
Job Details
Job Location: Beirut, Lebanon
Company Industry: Community/Social Services/and Nonprofit
Requirements : Employer (Private Sector)
Job Role: Marketing and PR
Employment Status: Full time
Employment Type: Employee
Manages Others: No
Number of Vacancies: 1
Preferred Candidate
Career Level: Mid Career
Years of Experience: Min: 3
Residence Location: United Arab Emirates; Bahrain; Djibouti; Algeria; Egypt; Iraq; Jordan; Comoros; Kuwait; Lebanon; Libya; Morocco; Mauritania; Oman; Palestine; Qatar; Saudi Arabia; Sudan; Somalia; Syria; Tunisia; Yemen
Company Profile
Greenpeace is an independent global campaigning organisation that acts to change attitudes and behaviour, to protect and conserve the environment and to promote peace.

Greenpeace is present in 40 countries across Europe, the Americas, Asia, Africa and the Pacific.To maintain its independence, Greenpeace does not accept donations from governments or corporations but relies on contributions from individual supporters and foundation grants.

Greenpeace has been campaigning against environmental degradation since 1971.We exist to expose environmental criminals, and to challenge government and corporations when they fail to live up to their mandate to safeguard our environment and our future.