Closed or Expired Job Posting This job posting is closed or has expired and is no longer open for applications.
Creation Date: 2014/08/17 11:03:04
Expiry Date: 2015/03/12
Ref. JB3100627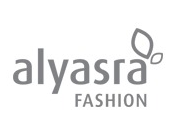 Dynamics AX Technical Specialist

Alyasra Fashion
Job Description
Dynamics AX Technical Specialist will be responsible for managing all technical aspects during the full life-cycle of a Dynamics AX implementation and support. This includes converting functional requirements into customization using .NET and AX native programming languages. This will also include estimation, business requirement analysis, technical design and on-going activities related to build and deployment. This person will have a strong overall knowledge of technical aspects of Microsoft Dynamics AX 2012 and exposure to the functional aspects of the solution. The consultant will be part of a team that will use problem-solving skills to design, develop, implement and support Dynamics AX. Responsibilities • Works closely with the Manager to ensure that all deadlines related to technical aspects of the Dynamics AX implementation are either met or exceeded. • Developing customization for the business requirements. • Working closely with the infrastructure team to build hardware sizing requirements • Support or execution of data migrations into a Dynamics AX 2012 environment using the Microsoft Data Migration Framework or other technologies. • Can work closely with the functional team to create requirements documents that will be used by vendors for customizing Dynamics AX. • Support developers as questions or issues arise. • Communicate development guidelines to both internal and external development resources • Monitor development activities to ensure development guidelines are being followed • Promote development objects during build and test activities using xpo's, models and model-stores. • Document customer environment specifications • Communicate Dynamics AX implementation environment methodology • Build and/or copy new Dynamics AX environments as needed throughout the project • Engage the project team and end-users to architect and develop Microsoft Dynamics AX gap/fit solutions. • Customize Dynamics AX using .NET, X++ and other technologies. • Create and modify Dynamics AX reports using SQL Server Reporting Services. • Create external applications using .NET that interface with Dynamics AX • Package Microsoft Dynamics AX customization into deployable objects • Engage the project team and end-users to architect and develop Microsoft Dynamics AX gap/fit solutions. • Perform data conversions into Microsoft Dynamics AX • Manage each customization within budget
Skills
• Knowledge of Dynamics AX Architecture (layers, models, tiers, etc)
• Ability to install and configure Dynamics AX 2012
• Strong organizational skills
• 2+ years of proven expertise customizing Microsoft Dynamics AX 2012
• 3-5 years technical experience with .NET, X++ programming language
• 3-5 years technical experience with ERP software
• Acquired one or more functional certifications within Dynamics AX
• Knowledge of finance, trade and logistics and either production or project functionality within Dynamics AX 2012.
• Acquired Dynamics AX 2012 development certification
• Proven project experience with AIF and/or services
• Proven project experience modifying or creating new reports using SQL Server Reporting Services
• Understanding of Dynamics AX 2012 data structures
• At least 2 full life-cycle Dynamics AX 2012 implementation
• Strong analytical, numerical and reasoning abilities.
• Great communication skills
• Ability to work both individually and as part of a team
Job Details
Job Location: Al Kuwait, Kuwait
Company Industry: Retail/Wholesale
Requirements : Employer (Private Sector)
Job Role: Other
Employment Status: Full time
Employment Type: Employee
Number of Vacancies: 1
Preferred Candidate
Career Level: Mid Career
Years of Experience: Min: 3
Residence Location: Kuwait
Gender: Male
Degree: Bachelor's degree
Company Profile
Alyasra Fashion was established in 1993 by Ahmed & Mohamed Y. Al Sager as part of Yousef A. Al Sager holding, a leading regional trading and investment company.

With a focus on quality and High-Service retailing, Alyasra fashion owns and operates over 200 boutiques across Kuwait, Saudi Arabia, Iraq, UAE, Lebanon, Qatar and Bahrain, with offices in Kuwait, UAE, and Saudi Arabia, and with comprehensive distribution and support for wholesale accounts in Kuwait, Iraq, Saudi Arabia and Jordan.

Alyasra Fashion has been established ever since on its values, ethics and the talented loyal team who endeavor to fulfill those same values and ethics in their relationship with suppliers, customers, and the community as well as among each other.

Our team is our most valuable asset, and leading through quality is our primary objective.

This passion for winning will make Alyasra become the leader in everything it does through service, quality, integrity and trust.