Email to Friend More from This Company Print Report Abuse
Date Posted: 2014/08/21 05:07:59
Expiry Date : 2014/10/20
Ref. JB3101580 Share Tweet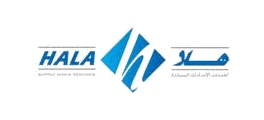 Transportation Coordinator

Hala Supply Chain Services
 Working closely with clients, suppliers and transport companies
 Planning the delivery and dispatch of goods
 Manage and maintain required delivery's with best cost giving be Hala
 Oversee the maintenance of vehicles
 Sending weekly and monthly reports of shipments movement thru kingdom
 Manage multiple transport providers and related contracts, service and quality requirements
 Accountable for maintaining and managing the delivery
 Ensure all operational KPIs are met
 Develop effective relationships with the client
 Assist and convert vendors to a fully utilised web based solution for shipping
 Provide best transport rates in order to gain profit to company
 Ensure adequate archiving and document control within the department
 Update Truck Master daily
 duty in order to meet customers' needs
 Reachable after working hours when needed and ability to work during off days in peak season
 Following up with Suppliers in order of contracts, insurance, availabilities of trucks and legal documents and submitting report to direct manager.
 Keeping all hard copy approval in order to forward to finance
 Back up of work and mails between team in order to cover any absence
Skills
Required Qualifications:
 At least diploma, referable graduate
 Advanced proficiencies in Windows suite - Word, Excel, PowerPoint etc
 Fully proficient in English and Arabic - a must


Desired Attributes:
 Energetic
 Proactive
 Strong and friendly personality
 Organized
 Be able to work under pressure
 From time to time be able to work after hours
 Excellent communication, team building, relationship, interpersonal, and customer service skills.
Company Profile
Hala Supply Chain Services provides customers and partners a global point of contact for the best world-class supply chain and logistics services within Saudi Arabia. Hala Supply Chain Services works for companies who are seeking to achieve higher performance through an effective and efficient supply chain. Hala Supply Chain Services has continuously improved clients' service levels, margins and market shares, which have resulted in sustainable competitive advantages for each company.

Hala Supply Chain Services is able to assist clients within Saudi Arabia to improve their service levels, reduces their costs and improves their margins and market shares. This means that we can provide you with what you need, when you need it - whether it may be as simple as warehousing space or transportation, or as comprehensive as a complete supply chain overhaul.

There is no "one size fits all' supply chain solution. Each company has its own unique requirements and we are consistently adept to help our clients create more efficient logistics and supply chain solutions. Hala offers a number of different supply chain services.. Whether your supply chain needs a simple individual service, such as transformation, or a complete renovation, Hala Supply Chain Services will deliver what you need, when you need it.
Job Details
Job Location: Jeddah , Saudi Arabia
Company Industry: Distributions and Logistics
Company Type: Employer (Private Sector)
Job Role: Logistics
Number of Vacancies: 1
Preferred Candidate