Apply Now Email to Friend More from This Company Print Report Abuse
Date Posted: 2014/08/12 05:16:47
Expiry Date : 2014/10/11
Ref. JB3098622 Share Tweet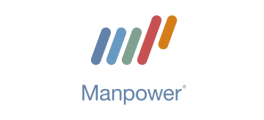 Senior Bridge Engineer

Manpower Middle East
My Middle East Clients are an international engineering consultant, providing specialist consultancy services for both the private and public sector clients for the property, rail and road industries.

With offices across the Middle East, they are seeking to appoint 3 - 5 Bridge / Highway Structures Engineers people to join them in Dubai. In return they have opportunities to work on unique and exciting projects, and a stable platform upon which to develop your career.

As a Bridge / Highway Structures Engineers you will be working on a variety of project types, sizes and complexities, responsibilities will include:
• Organising and carrying out General, Principal & Special Inspections
• Preparation of inspection and assessment reports
• Preparation of bridge and bridge-related strengthening or modification designs at feasibility, optioneering and detailed design stages
• Providing technical direction to junior design engineers and/or technicians
• Liaison with Contractors, including our client's Term Maintenance or Minor Works contractors
• Interfacing with other engineering disciplines such as geotechnical, highways and environmental engineers
Skills
To be considered you will be required to have the following qualifications and experience:
• Degree in Civil or Structural Engineering; obtained from either an Australian, Europe, UK or USA institution
• Working towards or gained Chartered Engineer or Professional Engineer status or equivalent
• 3-7 years' consultant experience in bridges / highway structures offering general and / or principal inspections, inventories, maintenance prioritisation and design of remediation works
• Hands on practical experience and knowledge of current codes and standards, including BS5400, Eurocodes and DMRB
• Understanding of Specification of Highway Works
• Experience of design analysis and assessment of structures using Archie, MEXE, SuperSTRESS etc.
• Experience of liaising and negotiating with client representatives and senior staff
• Able to produce well-presented and accurate reports in English
• Capable of managing a challenging workload subject to change at short notice.
• Capability to manage tasks and costs; and deliver programmed work.
• Self-motivated and confident with proven interpersonal and communication skills.

My clients offer fantastic packages for suitably qualified, experience and motivated Bridge Engineers; which includes:
• Competitive salary
• Accommodation allowance
• Transport allowance
• 25 calendar day's annual leave
• Paid public holidays
• Insurance cover
• Company gratuity scheme
• Flight allowance
At the start of your job, my client's pays for your mobilisation flights, paying for all visa costs and providing suitable short term accommodation until you find your feet.

Interested parties are requested to email their CVs in MS Word format.
Company Profile
ManpowerGroup was first established in Wisconsin in 1948 and has grown to become a world leader in the employment services industry; creating and delivering services that enable its clients to win in the changing world of work. Manpower has 4,500 offices worldwide in 80 countries and territories and put over a million people into work every day. We offer clients a range of services for the entire employment and business cycle including permanent, temporary and contract recruitment; employee assessment and selection; training; outplacement; outsourcing and consulting.
Job Details
Job Location: Qatar
Company Industry: Engineering; Consulting Services
Company Type: Employer (Private Sector)
Job Role: Engineering
Number of Vacancies: 1
Preferred Candidate
Apply Now Email to Friend More from This Company Print Report Abuse