Apply Now Email to Friend More from This Company Print Report Abuse
Date Posted: 2014/07/31 16:55:38
Expiry Date : 2014/09/29
Ref. JB3084521 Share Tweet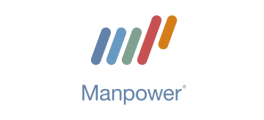 Receptionist Female

Manpower Middle East
Our client, a multinational Automotive company is seeking a Receptionist. You will be directly reporting to the HR Manager

Mission and main challenges
• To ensure that the reception is operating in an efficient and professional manner. Providing employees with the support needed to attend to calls and visitors.

Responsibilities/Tasks and Customers
Main Tasks
• Attend to the reception
• Answer all telephone calls in a timely manner
• Greet and assists all visitors to the office
• Maintain a visitors log book and control visitors movement within the office
• Maintain a Cheque Dispatch Register and dispatch all cheques
• Receive and distribute all mail
• Responsible for the entire courier process including reconciliation of invoices from courier provider
• Maintain an accurate employee list by department listing all contact numbers (main line, fax, mobile) with job tittles
• Responsible for the uploading of invoices in the workflow
• Liaise with the office Security to ensure his presence in the office when required
• Liaise with DAFZA for office minor maintenance issues

Accountabilities:
• Ensure a proper system is maintained for attending to the switchboard and distributing calls
• Ensure that accurate information are taken and delivered to the concern employee
• Ensure the reception is able during official working hours at all times
• Ensure control of movement within the office
• Ensure all incoming Invoices are submitted to Accounts Department
• Usual Receptionist duties
Skills
Knowledge, Skills and Abilities required:
English and German Language; excellent Word, EXCEL, Power Point ability; Microsoft outlook ability; Arabic language would be an advantage

The holder of the position is responsible for his/her own actions within the framework of the duties assigned to him/her. In fulfilling the requirements of the job description, he/she will also be expected to perform tasks which, due to their irregular occurrence, are not included in the job description but which by their nature are part of the job. He/she is entitled to request information about the tasks assigned to him/her from his/her superior. He/she must report significant events occurring within his/her area of responsibility to his/her superior without prompting and must provide/obtain the inter-functional information necessary for ensuring efficient completion of tasks.
Company Profile
ManpowerGroup was first established in Wisconsin in 1948 and has grown to become a world leader in the employment services industry; creating and delivering services that enable its clients to win in the changing world of work. Manpower has 4,500 offices worldwide in 80 countries and territories and put over a million people into work every day. We offer clients a range of services for the entire employment and business cycle including permanent, temporary and contract recruitment; employee assessment and selection; training; outplacement; outsourcing and consulting.
Job Details
Job Location: Dubai, UAE
Company Industry: Automotive; Transportation; Administration
Company Type: Employer (Private Sector)
Job Role: Administration
Number of Vacancies: 1
Preferred Candidate
Apply Now Email to Friend More from This Company Print Report Abuse