Closed or Expired Job Posting This job posting is closed or has expired and is no longer open for applications.
Creation Date: 2014/08/25 05:01:44
Expiry Date: 2014/10/24
Ref. JB3103920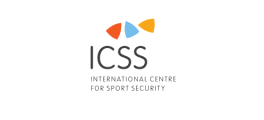 DIRECTOR TRAINING AND DEVELOPMENT

International Centre for Sport Security
Job Purpose
To lead the successful identification, development, management and optimization of training initiatives to meet the needs of ICSS clients by providing external customer service excellence and quality programs geared towards the achievement of the strategic goals and objectives of the ICSS.

Organizational Relationships

Direct Supervisor:
Executive Director: Safety and Security

Responsible for:
Manager Training Development and Manager Training Delivery
Subject Matter Experts as and when appointed to serve on projects

Authorities
Authorized to ensure the success of all training activities undertaken by the ICSS, making sure that the training has the required quality, is relevant to real-world challenges, has the desired impact and achieves the desired results in order to achieve the strategic goals and objectives of the ICSS.

Responsibilities
 Understanding of the current technical- and academic needs and offering in sport security, safety and integrity throughout the world
 Establish a training strategy and implementation plan aligned to the ICSS strategic goals and objectives and that will ensure that ICSS training is commercially viable and sustainable
 Establish the annual training objectives of the ICSS based upon market research and ICSS needs
 Identify, design, develop, deliver, manage and maintain sport security, safety and integrity training priorities, programs and materials for ICSS clients
 Develop and maintain evaluation tools to validate learning outcomes and quality measurements
 Design, develop, deliver, manage and maintain a training database
 Determine optimal frequency, efficiency and efficacy of all training programs
 Develop KPI's and improve performance outcomes
 Secure clients for each training program in cooperation with the Director of Business Development
 Identify and secure world-class faculty for each training program
 Promote strategic agreements and cooperation with other training providers and bodies in cooperation with the Director of Business Development
 Provide input on the design of research as requested by the Director of Research & Knowledge Gathering
 Provide input on the training aspects and opportunities associated with sport security projects, as requested by the Executive Director of Safety and Security
 Provide input on the training aspects and opportunities associated with sport integrity projects, as requested by the Executive Director of Sport Integrity
 Manage training staff and Subject Matter Experts
 Manage the training budget to achieve optimal results

Process Involvement
 Development of the Annual Objectives for the Training Department and submit them to the Executive Director for Safety and Security for discussion and approval. The Department Annual Objectives document will be a comprehensive document that will include:
o A review of last year's objectives and degree of accomplishment
o A definition of the overall training strategy and objectives, highlighting special or new programs and accomplishments
o An outline of the training programs to be carried out for the year, including potential external partners and experts, as well as targeted partner institutions for the training, if any
o A detailed budget for review and approval
 Report to the Executive Director for Safety and Security in monthly meetings to discuss:
o Current advancement of the training programs
o Any changes and/or deviations from Department Annual Objectives, in both budget and/or content
o Mitigation of deviations or changes, if necessary
Skills
Education & Experience

Educational Qualifications:
A Bachelors or Master's Degree in Instructional Systems Development, Instructional Technology, Educational Technology or related area from an accredited institution of higher learning is essential. Any relevant qualification in business management would be beneficial.

Experience:
 Demonstrates understanding of trends in the use of technology and international trends in training and education (preferably in a services industry and specifically in the safety and security environment)
 Track record of proven success developing and implementing successful training and development programs for key organisations
 Excellent knowledge of curriculum development and different training delivery modalities aimed at adult learners
 Exemplary leadership skills in the successful implementation of digital resources in training and development
 Sound experience with Learning Management Systems, Learning Content Management Systems and related industry standards
 Prior experience working in a customer facing role preferably with a major training and development consultancy or services organisation
 Experience in building and developing high performing teams and partnerships
 In addition, it would be beneficial for candidates to possess proven business management experience to ensure that ICSS training is a commercially viable and sustainable enterprise
 Proven experience in project management of training and development programs would also be beneficial
 IT skills - Must be proficient in MS Office, specifically in Powerpoint, Word, Publisher and Excel

Number of Years of Experience:
Minimum of 10 years progressively responsible training and development experience at a managerial or leadership level including commercial and marketing experience of said training and development programs (preferably in a services industry and specifically in safety and security).

Specialized Trainings Required (if any):
Safety and security training qualifications that would enhance current job profile and be in the best interests of ICSS, as well as any relevant business management qualifications.

Languages:
English is essential, and Arabic would be beneficial

Soft Skill Requirements:
Strategic and critical thinker known for creative problem solving and strong decision making in the interests of the ICSS, proven management skills, excellent verbal and written communication skills, dynamic, high-energy individual with a strong work ethic, ability to effectively drive results through others - including those that are not direct reports, effective training and presentation skills, ability to work under pressure, flexible, adaptable to work within a multi-cultural & multi-disciplinary environment and exceptional interpersonal skills.
Company Profile
The ICSS was created as a not-for-profit institution with the aim of contributing to advancing the knowledge, and to increasing best practice sharing in the world of sport security.

We have chosen to locate our central offices in Doha (Qatar). Qatar is one of the emerging hubs for major events organization, and offer us the learnings derived from its unparalleled wealth of past experiences -including the 2006 Asian Games, or the 2011 Asian Cup-, together with the exciting challenges of hosting the 2011 Pan Arab Games, and the 2022 FIFA World Cup

We are born with the aim of becoming a major hub of knowledge in sport security, and to become a truly international institution that helps governments and event organizers to organize safer sport events.

We have assembled an exceptional group of expert practitioners to carry out our activities, led by our Executive Director, Helmut Spahn.

In addition, we have access to a worldwide network of practitioners which provides us with access to best-in-class experts in every aspect of sport security.

All these factors make the ICSS an ideal partner for governments, event organizers, or bidding nations that want to improve their capabilities, or plan to organize sports events in the future.
Job Details
Job Location: Doha, Qatar
Company Industry: Sports and Recreation
Requirements : Employer (Private Sector)
Job Role: Education/Training
Employment Status: Full time
Employment Type: Employee
Manages Others: Yes
Number of Vacancies: 1
Preferred Candidate
Career Level: Management
Years of Experience: Min: 10
Degree: Bachelor's degree