Closed or Expired Job Posting This job posting is closed or has expired and is no longer open for applications.
Creation Date: 2014/01/30 19:31:12
Expiry Date: 2014/03/31
Ref. JB3011810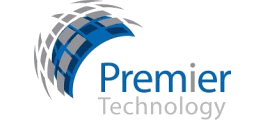 محاسب مشاريع

Premier Technology
المهام والمسئوليات:
1-تطبيق نظام المحاسبة المتعارف عليه وتنفيذ الإجراءات المالية المعتمدة وفقاً لأنظمة الجهة المانحة بما لا يتعارض مع الأنظمة والقوانين المعمول بها لكافة أنشطة المشروع المالية .
2-اعداد الميزانية التقديرية للمشروع ونشاطاته ومراحله المختلفة.
3-ضبط المصروفات وفقا للميزانية العامة.
4-تسجيل جميع المعاملات التي تم صرفها حسب بنود الصرف.
5-المتابعة مع البنك وإعداد التسويات البنكية.
6-تجهيز وتسليم الشيكات للموظفين والموردين بعد اخذ التواقيع اللازمة.
7-استلام ومراجعة الفواتير والمستندات المالية وإعداد سندات الصرف.
8-إعداد التقارير المالية للمشروع بالتنسيق مع مدير المشروع والجهة المانحة.
10-توفير البيانات والمستندات المالية لمدقق الحسابات القانوني للجمعية.
11-المشاركة في التدريبات والاجتماعات المنظمة من قبل الشركه او الممول.
12-القيام بأية مهام ومسئوليات إضافية أخرى تتطلبها طبيعة العمل.
Skills
1-التمكن من محاسبة التكاليف تمكن تام
3-القدرة على متابعة موازنات المشاريع ورفع التقارير بشأنها.
4-القدرة على التخطيط والتحليل المالي.
5-إعداد الميزانية العمومية.
6-اتقان استخدام الحاسوب خاصة برامج ميكروسوفت Excel & Word وبرامج متخصصة في المحاسبة.
7-يفضل من لديه خبرة سابقة في محاسبة المشاريع
Company Profile
Premier Technology Co. Ltd is a leading Information Technology Company in the Kingdom of Saudi Arabia. PT has a workforce consisting of excellent qualified IT professionals who are spread over various areas of the Kingdom. PT helps organizations stay ahead with new technologies by offering end-to-end IT outsourcing service, business consultancy, and networking Solutions services. PT clientele list includes a number of prestigious accounts spread over different industries. Our story started two years ago with an ambitious dream to become the leader in information technology solution provider in the kingdom. As in all dreams, the only way to materiel them is by hard work. PT has managed to materialize 40 Million SR in revenue in its second year. Our services effectively have helped companies in various sectors to meet their business challenges by having them concentrating on their core competencies and enjoy the IT ride with us. With technical expertise and by deploying a flexible approach to client relationships, PT offers its clients the following:-

Networking Solutions.

IT Services.

Engineering and Industrial Services.

Site Preparation.

IT Consultation.

Since its inception, the company has invested in new technologies, processes, and people in order to help its customer succeed, with inputs from its innovation labs and drawing on the expertise of key partners. The company keeps its clients up-to-date with new technology. This has helped the company meet various benchmarks of excellence in different fields.
Job Details
Job Location: Riyadh, Saudi Arabia
Company Industry: Telecommunications
Company Type: Employer (Private Sector)
Job Role: Accounting/Banking/Finance
Employment Status: Full time
Employment Type: Employee
Number of Vacancies: 1
Preferred Candidate
Career Level: Mid Career
Residence Location: Riyadh, Saudi Arabia
Gender: Male
Degree: Bachelor's degree / higher diploma