MICA Qatar Consulting Services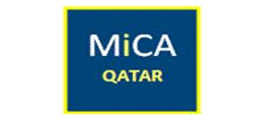 About MICA Qatar Consulting Services
Company Industry: Consulting Services
Company Location: Qatar
MICA Qatar is a fast growing company with our core focus in project management. We have 6 distinctive business units covering project management, consulting, technology, education, training and commissioning & facilities management.

With the right people, skills and technology at hand, MICA Qatar helps clients improve their project and business performance. We bring foresight and knowledge, deep functional expertise, and a unique blend of strategic and dynamic services that translate into innovative, customized, leading-edge quality tools and solutions for our clients' needs.
Vacancies at MICA Qatar Consulting Services
Find the latest vacancies advertised in 2016 by MICA Qatar Consulting Services.
Why not try a general search for MICA Qatar Consulting Services on AMEInfo for other possible opportunities?