Al Sagr Cooperative Insurance Company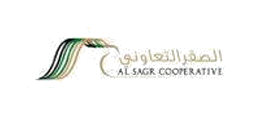 About Al Sagr Cooperative Insurance Company
Company Industry: Insurance
Company Location: Saudi Arabia
Ours is one of the few companies who spearheaded registering a public cooperative insurance in the Kingdom of Saudi Arabia stipulated by the Royal Decree No…………… dated ……. Today, we are a fully licensed public company transacting all types of insurance business and are sharing with our peers the thrill of implementing regulations in the Saudi Insurance Market applying to its players, as well as the witnessing of the birth of a regulated Saudi Insurance Industry.

From its humble start in the KSA, in 1983, as a branch office for a Dubai based insurance company, today Al Sagr Cooperative Insurance Company is a public Saudi shareholding company with a paid up capital of SR 200 million.

We are the strong players of the old times renewed in the newly born regulated market which is our playground and we are very familiar with its terrain.

For over twenty five years the company staff and personnel have dedicated their professional integrity to shaping the image of the company that is SCIC today. The management has invested in creating the company team on all company levels. We started with selected qualified key-positioned personnel. Together we put the foundation for work ethics and code of conduct. We hired promising calibers and subjected them to various insurance training in addition to on-the-job training. The Company staff of today is the synthesis of the vision and commitment of the Management which was applied systematically towards the building of the professional body of Al Sagr Cooperative.

We, at Al Sagr Cooperative, are ready and are prepared to apply ourselves to servicing the public be it an individual or a family or a group or large conglomerate.

Our domain is a service industry and we aim to making a difference in our field.
Vacancies at Al Sagr Cooperative Insurance Company
We're sorry. At the moment there doesn't seem to be any opportunities from Al Sagr Cooperative Insurance Company. Why not try a general search for Al Sagr Cooperative Insurance Company on AMEInfo for other possible opportunities?